Wold Hijab Day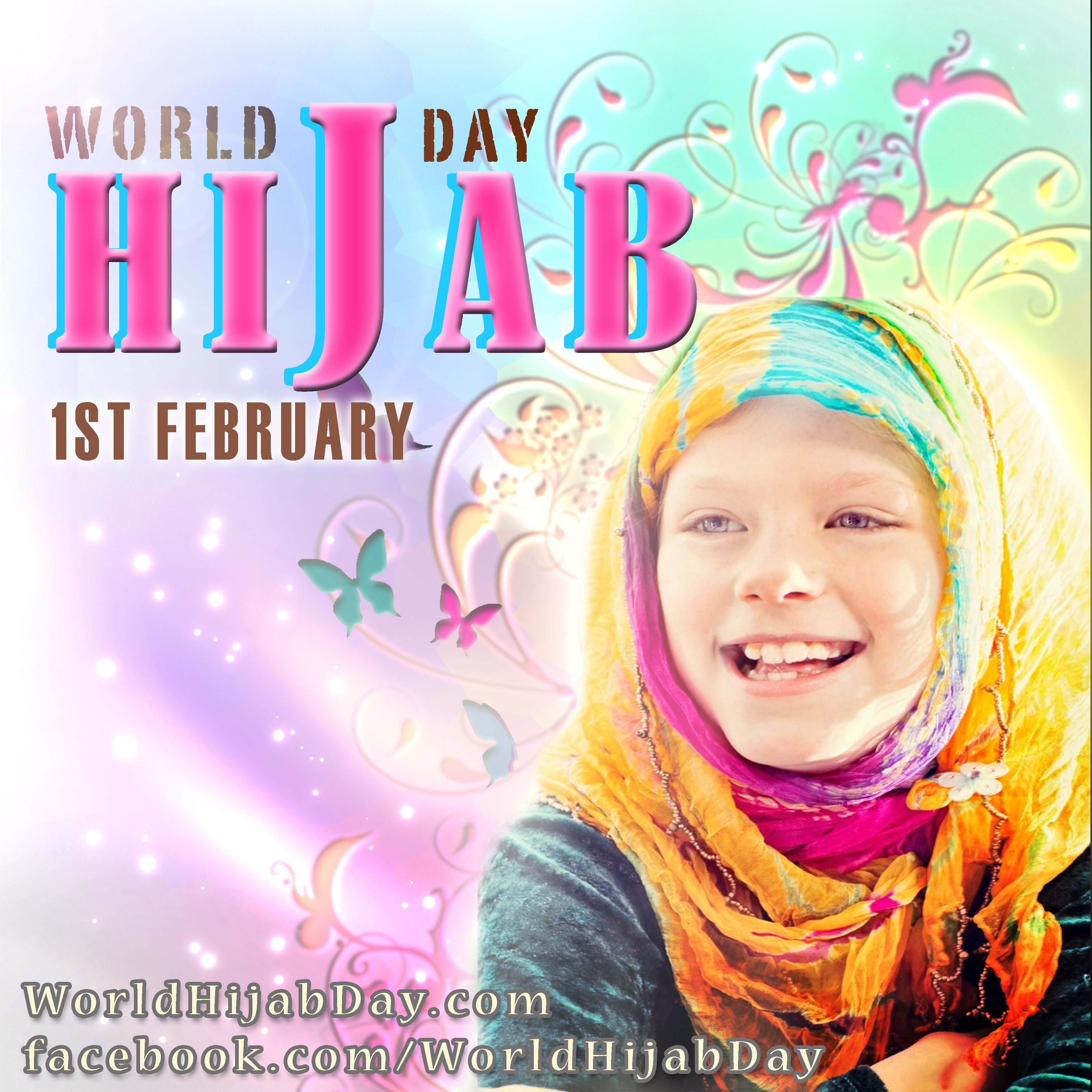 On February 1, 2014 will mark the 2nd year celebration of World Hijab Day. Last year it Bangladeshi lady from New York City
Nazma Khan
. Based on what I read from the website her family moved to New York City when she was 11 yrs old. She was bullied inside and outside her school because of her hijab. When she started selling hijab on-line. She met other sisters who had the same experienced like hers. She started the campaign around January 26 calling all women, Muslim and non Muslim to wear hijab for one day to experience the feeling, promote awareness and modesty. She received overwhelming response from all over the world. 100 countries have joined and it was translated in more than 40 languages. I only learned about it through facebook invitation. On February 2, the Muslim women of New York City will have our 1st Annual Convention in the Celebration of World Hijab Day. They called it
"Hijab is my Crown"
. Muslim and Non-Muslim women are invited to the event. There would be talks, bazaar, fashion show, photobooth. It's a women only event. I'm excited about this event. I was hoping to be a vendor but they said they already fully booked for vendors.
I first wore hijab during my first Ramadan in 2013. I watched a lot of hijab tutorial from You Tube. I discovered that there are lot number of girls around the world who become popular doing hijab tutorial on You Tube. I love colorful scarves I bought quite different styles of hijab. I love the one that my mother in-law sent me from Bangladesh. I also love my first abaya that my friend from Jeddah sent me. I looked around for shops that would sell modest clothing in New York City. Most of them are shops near a big mosque of in Muslim communities like Jamaica Heights in Queens, Antlantic Avenue and Bay Ridge in Brooklyn. Most of these clothes are more traditional clothes from the different countries There are also a lot of people selling on-line. That's also inspired me to start my on-line business. I also did some kind of research when learning about Islam and what other sisters are doing on the different sides of the world. It really a learning experience because of the diversity of the cultures from different countries.
So what is Hijab?
"Tell the believing men to lower their gaze and guard their private parts: that is purer for them. Surely God is aware of everything they do." (Quran 24:30)
After few months of studying Islam and my observation not all women wear the headscarf. There are women who wear burqa, niqab, dupati, turban, and some Muslim don't wear hijab. A girl should start wearing hijab when she have her first period. I belief that a woman should not be compelled to wear it if she doesn't belief in it. Hijab is more than a piece of cloth. To be modest in appearance, action and speech. Yes, its takes courage and strong faith. I am not a scholar and my knowledge is not that much. So I leave the further explanation to the experts. Click the link to learn more about hijab from
Al-Islam
Farah Fashions NYC logo
Hijab as symbol of strength and responsibility
I feel ashamed of myself because I know before I converted I am one of the people who had negative perceptions about women in Islam and Muslim in general based on what I see on multi-media. Now I realized that me wearing hijab becomes a symbol of strength and responsibility. I admire all the women who stand to their faith and consistently wearing hijab despite of discrimination and hate crimes against women wearing hijab. Some countries like France ban the use of hijab their government said that it is against the rule of the government. Wearing hijab is also a symbol of responsibility. Personally when I wear my hijab I am more conscious to my behavior. I tend to be more kind to strangers because I know that people will be looking at me and will judge all Muslim women based on what they see. As an individual person we contribute to what would be the people think about Muslim women. More than the issues of wearing hijab and modesty. The bigger issue of gender equality among Muslims should also be discussed within the community. Celebrating World Hijab Day is a perfect opportunity for everybody to talk about important issues. Through the World Hijab Day and other women's group I learned that women can still pursue their dream and fulfill their duties as Muslim women. I list down 5 young Muslim women who made contributions in their chosen field while wearing hijab.
1. Malala Yousafzai
- Blogger for BBC, education activist from Pakistan, she was shot in the head by Taliban because of her fight for education of girls. On her 16th birthday, July 12, 2013 she delivered speech at United Nations and it was dubbed as "Malala Day".
2. Ibtihaj Muhammad
- World Champion Fencer, First American-Muslim women to compete for the United States for Olympics
3. Mariam Sobh
- Blogger/ News Achor, USA, her blog Hijabtrendz has more than 500, 000 followers from all over the world.
I hope you enjoyed reading my blog today as much as I did. Comments, suggestions and recommendations are welcome. Invite your friends and family and let's celebrate World Hijab Day!!!
Follow Farah Fashions NYC